Show Newsletter
---
---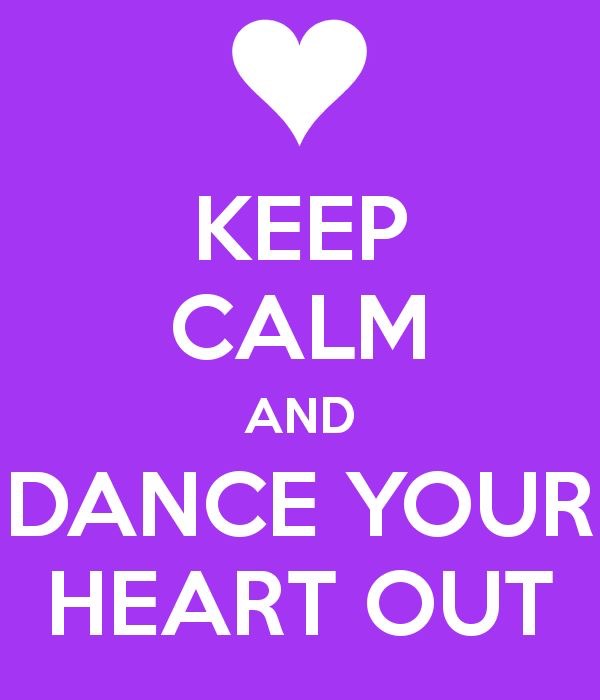 Dear Parents,
Showtime is nearly here, you've been emailed this information, but I have posted it here for your convenience too!
Enjoy the show!
We Will Rock You Important Information
The show is almost here and so there are some last bits of information that I need to get to you.  Please digest this and if you have any queries, please contact me immediately.
Hair for all girls in the show is in to be in two neat French plaits.  For pupils in baby ballet that have very short hair, please put your child's hair in two pigtail plaits or two bunches if it's extremely short.  Under no circumstances should there be any fringes on show, if your child has a fringe, it must be sprayed and gripped back.   Hair ties should match the colour of the child's hair and not the colour of the costume.
Make up.  On stage it is very important to wear the correct make up.  The make up for all girls is foundation (a shade darker for stage), blue eye shadow for pupils below grade 2 and brown eye shadow for all pupils above, mascara, eye liner, blusher and BRIGHT RED lipstick. If anyone is unsure how to apply the make up, please ask me.  I know that some pupils are only as young as two years old, but it is necessary for everyone to wear stage make up.  When the bright lights are shining on them, their features diminish and they look as white as a sheet, so wearing stage make up is as important as wearing a costume.
Everyone is required to attend the dress rehearsal at the theatre on the 4th of July.  Please make sure that you are there from 5:00pm and provide your child with food and plenty of water (No Chocolate or anything that can spoil costumes!) Books and games are a good idea to bring with the younger pupils to ensure they don't get bored.  Parents of baby ballet are allowed to stay in the dressing room with their child.  All other parents, except for those who have volunteered to help, will have to leave the building.
The dress rehearsal is to be treated as a proper show, full stage make up and correct hair and costumes are to be worn. No parents will be allowed to watch the dress rehearsal.
The above bullet point is EXTREMELY important, as the videographer is filming the dress rehearsal as well to get different camera angles filmed, which will then be edited with the live performance.  If there are differences, they will not be able to use the dress rehearsal footage, so hair, make up and costumes must be exactly the same for the dress rehearsal as they are for the performance.  The videographer will also be filming backstage, for the backstage footage on the DVD.
Please be patient with collection times, it is very difficult to set a collection time, baby ballet parents can collect their children as soon as they have finished, but they MUST be signed out.  Primary ballet, tap and modern pupils should be finished by approximately 8pm so please be at the theatre from then.  The rest of the cast will be finished by approximately 9pm, so parents can arrive at the theatre from then.
For all three dates at the theatre, a strict sign in/sign out procedure is to be followed.  There will be someone upstairs to sign your child in and out.  It is extremely important that your child is signed in and signed out.  The theatre has asked that when collecting your child after the performances, can only one adult wait upstairs to sign your child out.  All other family and friends are to wait downstairs; otherwise it will become extremely congested upstairs.
Please arrive at the theatre at 6pm with hair and make up already done on the days of the performance (5th and 6th of July)
Pupils that are only in the first act are allowed to be collected in the interval and NOT beforehand.  If your child needs to stay for the 2nd act, please let me know, so that I can make sure that helpers are allocated in that dressing room for the 2nd act as well.  If you would like your child to watch the 2nd act, the theatre has informed me that a ticket MUST be purchased for that child.  If no ticket has been purchased, the child will not be able to watch. This is a theatre rule, not a Silhouette rule. These are all for fire and safety reasons.
The theatre will also not allow any photos or videos to be taken.  I have organised and have permission for a professional company to come in to video the show.  The quality of these DVDs are superb.  Order forms will be handed out in class, please get this back to me ASAP with your payment.
Other Important Information
Please bring your own hair things with you, even if someone is doing your hair for you (comb, brush, hairspray, grips)
A dancers hair and make up kit should contain plenty of Kirby grips the same colour as the dancers hair and hair bands the same colour as the dancers hair.  (It is also a good idea not to wash your child's hair the day of or the day before the show, if it is too shiny, clean and flyaway, it is likely to look messier quicker, in this instance, dirty and greasy hair is our friend as it is easier to style and will stay in it's hair style for the duration of the show!)
Please bring your own make up with you (As listed Above).
No underwear to be worn under any costumes, there is nothing worse than seeing knickers hanging out of the bottom of beautiful costumes or bra straps hanging down, you wouldn't wear underwear under a swimming costume, so it is the same for a dance costume (older pupils please discuss with me, it will depend on costume).
If your costume requires white socks, please make sure these are plain with no patterns (ballet socks)
Please remember NO JEWELLERY of any description or nail varnish is to be worn on stage unless it has been set as part of your costume.
Please make sure that all costumes and footwear are named in a place not visible to the audience.
Please make sure that children are familiar with their own running order.  It is your responsibility
to provide your child with their costume change sheets, so that the helpers in the dressing rooms can see what costume each child has to get changed into next.  It's impossible for the helpers to remember every costumes change, so these sheets are as important as remembering their costumes.  You don't want to be in the audience to watch your child and they don't make it on stage because they weren't changed in time, so please ensure you provide these sheets.  They will need to set their costumes in the order that they need to get changed.  Please let them know that as soon as they come off from one number they should automatically get changed into the next costume, even if it isn't a quick costume change.  When waiting backstage, the dance school hoodie should be worn over the costume, to protect the costume.  Please make sure that the hoodie has been washed once beforehand to ensure we don't get 'fluff' on the costumes.
Pupils are to arrive at the theatre in full make up with hair already done, wearing the dance school hoodie.  (So that they can be unzipped, rather than going over the head to mess up hair and make up.)
Please make sure that all footwear is clean and tap shoes have been polished if necessary.
The drawstring on the ballet shoes should be tied in a bow and tucked INSIDE the ballet shoes for ALL dances from baby ballet upwards.
Tights should have no holes or ladders in.
Other than pupils who are only in Act 1 and are leaving in the interval and pupils that are selling programmes, NO ONE including adult performers is permitted to leave their dressing rooms to speak to members of the audience in the interval.  I strive to put on the most professional show that we can and it is extremely unprofessional to be talking to the audience in costume; it spoils the surprise and makes the production amateur.  Even if you get changed into outdoor clothing, you must remain backstage.  There are toilets backstage and you can bring drinks and snacks with you.  This is very important.
The dress rehearsal is to be treated as a live performance – anyone who is only in the first act of the show, is permitted to leave at the interval and no other time.  Once the show starts, no one other than the helpers are allowed backstage, you are not allowed backstage during the show.  The only time you may go backstage is to collect your child in the interval.  (Please note that if your child is watching the 2nd half, please collect them from their dressing room in the interval and sign them out.)
If you are watching, then you may only leave the auditorium in the interval; it is a professional show we are putting on and is distracting for the performers if people are getting up during the show.  This applies to parents of children who are only dancing in Act 1 of the show, you are free to take them home during the interval so that it doesn't distract the show and remember they must be signed out.
On the dress rehearsal day, please arrive at 5:00pm and go straight to the auditorium to sign in and be given a health and safety briefing and instructions from myself as to what dressing room your child is in.
If you haven't purchased your tickets, these can be purchased from the box office.  The telephone number is 01634 338338 or you can go online @ www.medwayticketslive.co.uk and then go to the show 'We Will Rock You'.   There are still over half of the seats available for the Tuesday night, which is extremely disappointing.  If the dancers are performing to an empty theatre, it loses the excitement and if a performer knows that they don't have anyone watching them, it can lose the magic for them.  Please spread the word to your friends and family, otherwise on going, we may only be able to do one performance.
Dancing lessons on Thursday 7th and Friday 8th  July will not go ahead; the children will be exhausted by this point after being at the theatre three nights on the trot! Normal lessons will be on Saturday 9th of July and shall continue as normal from the following week.
Please make sure that your child knows the words for the chorus of We are The Champions and that they have been practising singing loudly!!
If anyone is unsure how to get to the theatre, the address is below and can be put into a website like multimap or route finder.
The Brook Theatre
Old Town Hall
Chatham
Kent ME4 4SE
Please note that the Brook Theatre is the theatre opposite the bus station for the Pentagon shopping centre and not the Central Theatre on the High Street.
Helpers
Thank you to everyone that has volunteered to help backstage, you have been designated a dressing room, please see that attached sheet, some people will have been allocated jobs such as helping with props or being runners, but if you haven't been informed of that you will simply be responsible for making sure that everyone in your dressing room makes their costume changes.  There will be lists in the dressing rooms that will have everyone who is in your dressing room and what dances they are in.  Every child shall be bringing their own costume list, so you know the costume changes for each dancer.
Before the show starts you should make sure that every child in your dressing room isn't wearing any jewellery or nail varnish, that their hair is neat and tidy with the hair bands matching the colour of their hair and that they are wearing enough make up.  Please make sure that before your child is taken to the wings ready for their dance that you give every child a final check:
All pupils are looking neat and tidy and wearing the correct costumes and footwear (we had a child go on for a dance in the last show that was supposed to have bare feet but went on stage with her school shoes on, so please make sure they have taken their shoes off!)
Give the costume one last check (If they're wearing T-Shirts or anything that is tucked in, please make sure that they are not hanging out and that they're tucked in.)
All laces for shoes are done up neatly.
Drawstrings for ballet shoes are tucked in.
They're wearing a smile!!!
Can all helpers please try and keep the noise in the changing rooms to as low as possible.  I understand that there will be lots of excited children to control, but the noise travels into the auditorium and we don't want anything to distract from the performance.  Please also make sure that children stay in their dressing rooms.  Last show we had some pupils running up and down the corridor and up and down the stairs.  We need these areas to be kept clear as some pupils have very quick costume changes and we also need the children to save their energy, as three shows in one week is going to tiring (and extremely rewarding!)
Thanks you helpers, the show would not be able to go ahead without you!
I would like to thank everyone for their support during the past few weeks, I know it is a pain having extra rehearsals, but hopefully it will all be very worthwhile and the children will thoroughly enjoy it.  I'm sure they'll love watching the DVD and seeing what they actually looked like!
If you have any questions about anything on this letter or anything not mentioned, please contact me immediately.
I'm sorry to overload you with information, but getting all of these information to you will hopefully translate into an amazing show!!
The most important thing is for everyone performing to smile and enjoy themselves which will hopefully make you, the audience also enjoy yourselves, I certainly hope that everyone does!
Many Thanks and Enjoy the Show!
Miss Louise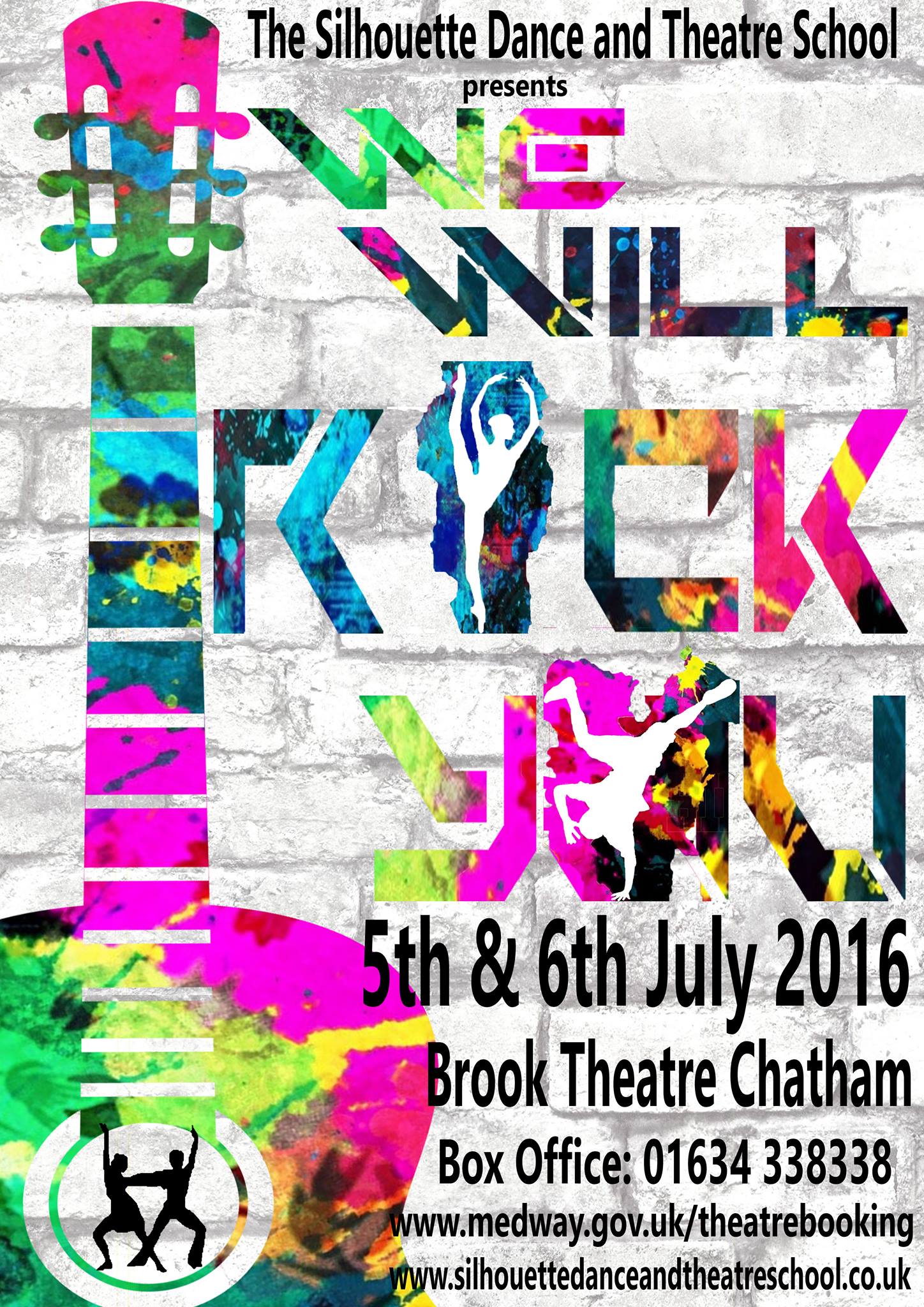 ---
---