The Silhouette Dance School
was established in 1978 when classes were first held in Snodland, Kent with branches being opened in East Peckham, Hadlow, Holborough Lakes, Leybourne, Greenhithe and Hildenborough at a later date.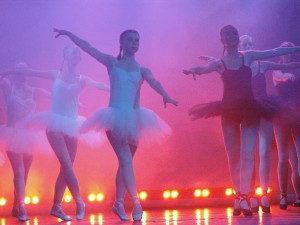 In April 2008, Mrs Louise Andrews became the new principal. Louise started dancing at the age of two and a half and at the age of sixteen was successful in securing a place at The Doreen Bird College of Performing Arts, one of the most prestigious dance colleges in the country. She studied for her ISTD Major exams and ISTD Associate teaching qualifications and also obtained a Diploma in Dance and Theatre Performance.
On graduating, Louise went to perform in Portugal, which started the beginning of her travelling and performing career. She has performed on cruise ships, in Disneyland Paris and in shows all over Europe and Asia, including; Macau, China, Hong Kong, Indonesia and several different parts of India. She has also performed in various different shows and events in England and also appeared in music videos.
Louise has also had a successful career on screen. She has appeared in numerous television commercials including adverts for KFC, BMW, Hellmans Mayonnaise and was also a featured dancer in a big Coca Cola campaign that was seen on our television screens as well as still shots in magazines and billboards across England and Europe.
Louise has also appeared in training videos for Marks and Spencer and appeared alongside the current James Bond star, Daniel Craig in the film Enduring Love. Louise is a very experienced teacher and choreographer having taught at dance schools all over Kent, Essex, Surrey and London. Her reputation for her energetic and challenging, yet fun classes have meant that as a teacher she has been highly sought after and two of the top London colleges have head hunted her to teach for them.
The school offers classes in Ballet, Tap, Freestyle, Jazz, Street Dance, Modern, Lyrical, Musical Theatre and Drama to children and Tap and 'dancercise' for adults. Although the school aims to encourage individuals of all abilities to 'dance for pleasure', pupils are encouraged to take ISTD examinations at regular intervals and former pupils have gone on to continue their studies in various areas of the performing arts and have danced all over the world.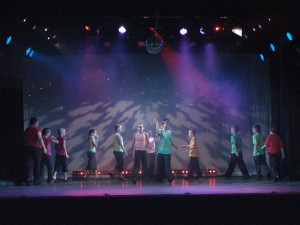 Pupils regularly perform at Carnivals, Fetes and Local Theatres in Pantomime and Dance Productions as well as in larger productions at Her Majesty's Theatre London, Disneyland Resort Paris, The Hard Rock Cafe, New York, the MSC Musica, the MSC Opera, the Royal Albert Hall, Sadler's Wells Theatre and Butlins.